Vinyl Flooring In Melbourne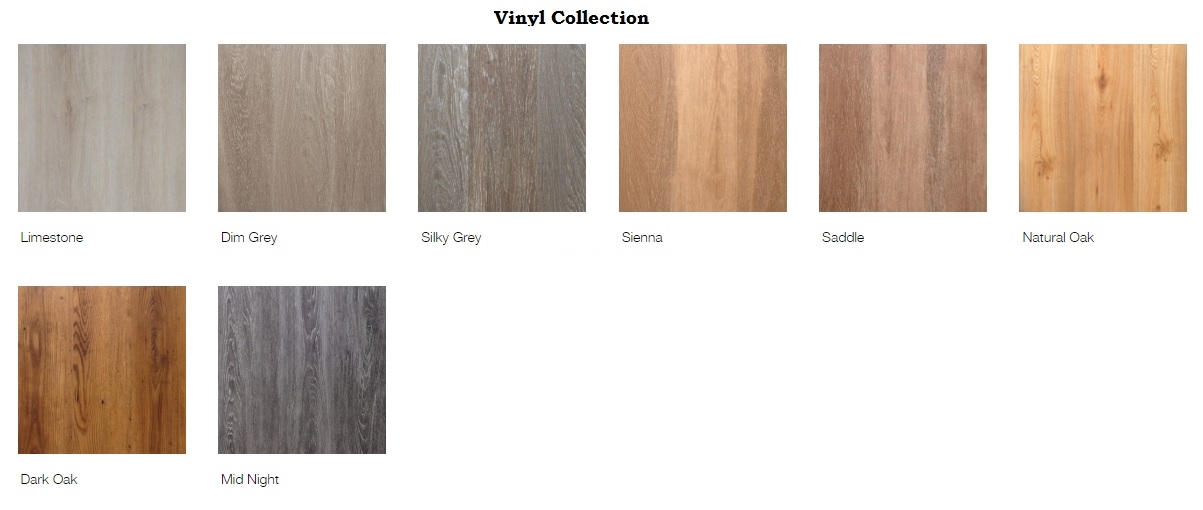 While many homeowners are stripping back their floors to the original timber floorboards or following the latest trends when it comes to carpeting, others are discovering the winning combination of functionality and style that comes with installing vinyl flooring in Melbourne homes. Easy to clean and with a wide variety of stylish design options available, you're sure to find something you'll love in your home. The trusted local vinyl flooring suppliers at Crystal Clear Timber Floors can provide you with cheap vinyl flooring that's cheap only in price, not in quality. We offer a premium selection of discount vinyl flooring in Melbourne for residential and commercial properties. Some of our options include:
Loose Lay Cheap Vinyl Flooring
This is a fantastic choice for vinyl flooring in Melbourne, boasting a realistic wood-look design that will add elegance to your interiors. Loose lay flooring is easy to install over most surfaces and does not require the use of underlay or glue. It's also designed to withstand temperatures as high as 80 degrees Celsius, ensuring that it won't expand due to heat. Loose lay vinyl flooring boasts the added benefit of simplifying the installation process by removing the need for gaps, edging and scotia.
Additionally, loose lay vinyl flooring is easily replaceable in the event that one or more planks become damaged. Any broken planks can simply be lifted off and replaced with new ones when necessary. They are also water-resistant and incredibly durable, making them the ideal choice for cheap vinyl flooring – even in areas that are prone to wetness or humidity.
Click Lock Vinyl Flooring
Our click lock vinyl flooring is a suitable solution for every flooring requirement; the ideal discount vinyl flooring in Melbourne. Like loose lay planks, click lock planks are easy to install and do not require the use of underlay or glue. They also boast a smart click system that is known for its strength and versatility, allowing it to withstand fluctuations in uneven floor levels.
Also similar to loose lay planks, click lock planks are specially designed to prevent expansion due to heat. They can tolerate temperatures as high as 80 degrees Celsius, negating the need for gaps, edging or scotia to accommodate for wood expansion as a result of heat. They are also water resistant, making them ideal for humid areas such as bathrooms and kitchens.
Our click lock vinyl flooring comes with a 30 year domestic wear warranty and a 15 year commercial wear warranty for maximum peace of mind. Speak to our vinyl flooring suppliers in Melbourne today.
Glue Down Vinyl Flooring
Glue down vinyl flooring is a cost-effective option that's suitable for living spaces and humid areas. Boasting a modern and stylish appearance, it's a durable, water resistant and low maintenance solution that's available at affordable prices.
Frequently Asked Questions
What Are the Benefits of Vinyl Flooring?
Affordable
Easy to clean and maintain
Available in numerous designs
Stress-free installation
Suitable for both residential and commercial environments
What Types of Vinyl Flooring Are Available?
At Crystal Clear Timber Floors, we can provide loose lay vinyl flooring, click lock vinyl flooring and glue down vinyl flooring. The type that's right for your property will depend on the specific area as well as your budget.
How Much Does Vinyl Flooring Cost?
The cost of vinyl flooring in Melbourne can vary depending on which type you choose (click lock, loose lay or glue down) as well as other factors such as the size of the space and the design you choose. Our team can provide you with an accurate quote for cheap vinyl flooring before proceeding with your vinyl flooring installation.
What Areas Do You Service?
As leading vinyl flooring suppliers, Crystal Clear Timber Floors services a number of local suburbs when it comes to discount vinyl flooring in Melbourne, including:
Find Out More Today
Contact us today for more information about our cheap vinyl flooring in Melbourne. You can also learn more about our other flooring options, including hardwood timber flooring, parquetry flooring and bamboo flooring.